The KWIK ZIP Changeable System makes advertising on trucks easy! Installation takes less than 1 hour.
KWIK ZIP Truck Graphics
Unlike traditional truck wraps, KWIK ZIP is a frame system with truck graphics printed on one continuous, seamless, smooth 32 oz vinyl sheet that fits tighter than a drum.
High print resolution ensures crisp and vivid truck ads and unforgettable advertisements. The truck graphics are coated with a durable and scuff-resistant shield, which stays clean longer and holds up against graffiti.
KWIK ZIP Photos →
KWIK ZIP Installation
Installation of the KWIK ZIP system can be completed in less than one hour. Once the frame has been installed, graphics can be changed out in about 30 minutes per trailer. Vehicle downtime is at a minimum.
KWIK ZIP can be installed right over old truck decals, and rusty equipment, instantly giving trucks an extreme makeover. The system can be installed in any weather condition.
We can train your staff to self-install the truck graphics hence more savings.
Advantages / Disadvantages &nbsp &nbsp &nbsp &nbsp &nbsp &nbsp &nbsp &nbsp &nbsp &nbsp &nbsp &nbsp &nbsp &nbsp &nbsp &nbsp &nbsp &nbsp &nbsp &nbsp KWIK ZIP &nbsp &nbsp &nbsp Decals
Truck graphics can be changed, stored and re-installed
Truck ads installation in less than one hour
Installation in rain, snow and over 100° F
Installation of truck graphics in any weather or climate
Installation over old truck graphics
One seamless, continuous truck graphic
Consumer can self-install the truck ads
Shows rivets, ribs, dings and dents
Ghost impressions left after removal of old truck decals
KWIK ZIP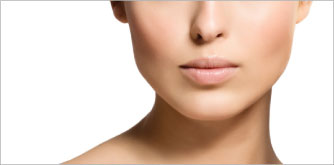 Decals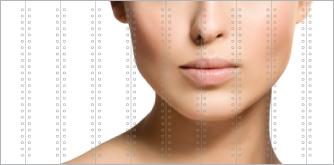 KWIK ZIP Billboards
KWIK ZIP is the best choice for vinyl wall graphics. It is easy, quick and cost-effective. KWIK ZIP's ease of changeability and installation allows companies to build their own billboards, and zip on and off their advertisements in minutes.
KWIK ZIP Billboards can be utilized as stand alone billboards, building billboards and indoor vinyl wall graphics. You may spot KWIK Zip Billboards at major baseball stadiums as far as Japan, Mexico and Costa Rica.
The largest billboard ad in Las Vegas uses KWIK ZIP vinyl graphics for walls. It spans 38 feet tall by 185 feet long and it was installed at the Automotive Performance Park for GM.
Learn more →